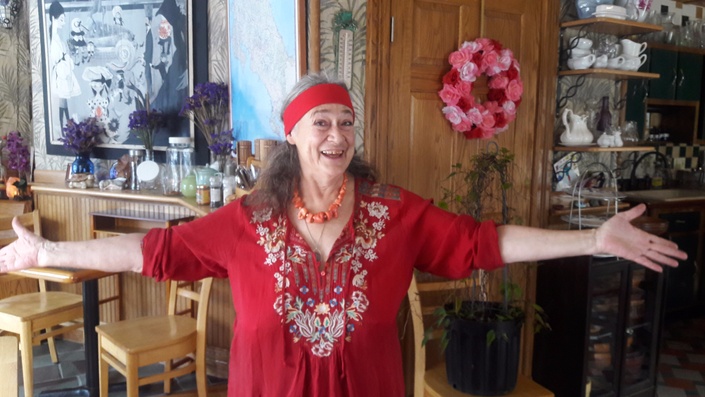 Adaptogens: Herbs for Energy, Longevity, and Optimum Health
Feeling stressed? Need more energy? Susun Weed leads us on a journey around the globe, sharing and enlightening us in a series of more than 60 easy-to-digest hands-on video lessons on the benefits of embracing Adaptogenic foods and herbs. Includes an action plan to help you creating lasting habits to promote health and wellbeing simply and joyfully. You will find this course to be interesting, informative, and easy to assimilate. Adaptogenic herbs are safe and easy to use the Wise Woman Way. Join us now on the adventure towards better health, less disease, and more happiness in our lives now and forever. Green Blessings are everywhere.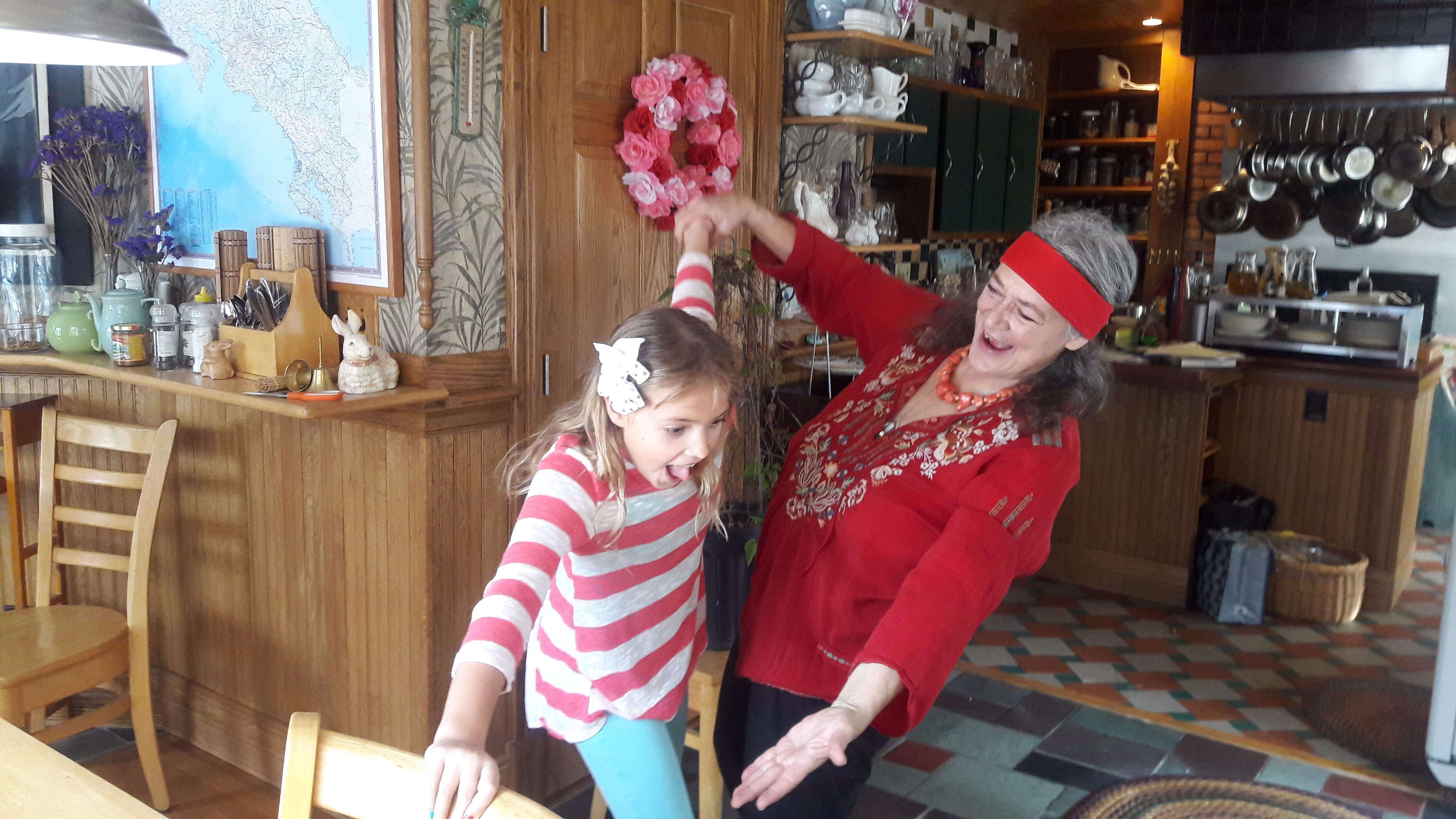 Detailed listing of all the videos in this course...
Welcome to Adaptogenic Herbs with Susun Weed
Increase Your Longevity with Adaptogens - Welcome Video (1:56)
Preview of the Hands-On with Adaptogens in this video course.. (0:55)
Berries, Mushrooms, Roots, and More....A Preview of Adaptogens... (1:42)
Book Resources / Overcoming the Effects of Stress (5:42)
Using Adaptogens - Your Plan of Action PDF
Video Index - Course Outline - Adaptogens with Susun Weed PDF
What is an Adaptogen? (2:08)
History of Adaptogens (3:49)
How do Adaptogens Work? (4:15)
Cautions with Adaptogens (3:39)
Wise Use of Adaptogens (2:08)
A Field trip to Chinatown NYC to Learn About Common Adaptogenic Herbs
Welcome to Chinatown NYC - Lets Look at Shiitaki Medicinal Mushrooms (1:43)
Reishi (Lingzhi) Mushrooms - in Chinatown NYC (2:27)
Goji berries - a Visit to Chinatown NYC (1:52)
Cordyceps - A Medicinal Mushroom Minimizes Damage from Chemo (1:15)
Cordyceps - Strengthens Your Lungs - A visit to Chinatown NYC (1:05)
Intro to Ginseng - May be the Greatest Adaptogen (0:43)
At the Supermarket in Chinatown NYC - Adaptogenic Herbs Easily Available (1:16)
Astragalus - A Wonderful Immune System Activator (1:28)
Solomon's Seal / Polygonatum odoratum / He Shou Wu / Fo-Ti (1:01)
Medicinal Mushrooms and more - Goodbye to Chinatown NYC (2:01)
Goodbye to Chinatown NYC - Adaptogens Recap (0:36)
Chinese Adaptogenic Herbs
Ginseng, the Original Adaptogenic Herb, Uses and Benefits (4:13)
American Ginseng, Chinese Ginseng, and Herbs that are Not Ginseng... (3:30)
Eluthero - Siberian Ginseng (3:35)
Eleuthero Infusion vs Tincture - Eases Flu/Cold Symptoms, Memory, Mental Health (2:29)
Sustainability in Herbalism - Stinging Nettle Leaf or Ginseng Root? (2:52)
Astragalus Root - Infusion and Tincture - Against Lyme Infection - Immune Supporter (2:47)
Astralagus root - Immune Enhancing - US and China - Use in Soup and more.. (3:38)
Codonopsis - Poor Person's Ginseng... Best Used as a Tincture (4:17)
A Tasting with Monica-Jean - Infusions of Astragalus, Eleuthero and more... (2:36)
Magnificent Mint Adaptogens
Holy Basil - Tulsi - Shiso - Easy to Grow (2:58)
Self Heal, One of the Most Potent Anti-Oxidants Available (1:33)
Shiso - Holy Basil of America (1:21)
Mushrooms are Adaptogenic Foods
Reishi Mushrooms (1:53)
Reishi Mushroom Tincture (3:10)
Cordyceps / Shiitaki Mushrooms - Powdered or Whole - Helpful for the Heart (4:10)
Berries are Adaptogenic Foods
All Berries are Adaptogens - on the Street in NYC (0:54)
Shisandra Berry - the Five Flavor Berry - for Liver, Heart, Lungs, Spleen, Adrenals (2:42)
Making Schisandra with Susun and her Brother Steven - Stress Proof Your Life (3:57)
Goji Berry Tincture - Hawthorn Berry Tincture - Shisandra, Elderberry (2:35)
Goji Berry Continued... (2:25)
Hawthorn Berry is a Classic North American Adaptogen - Benefits of Use (3:09)
Elderberry is an Adaptogen - Immune System Tonic (1:44)
A Tasting with Monica-Jean - tinctures of goji berry and more... (4:32)
Indian Adaptogenic Herbs
Herbs of Immortality - Amla, Ashwaganda, Shatavari, Shikajit, Licorice (2:36)
Ashwaganda - Strong as a Horse - in the tomato family (4:55)
Amla - Indian Gooseberry - Said to Be the Most Nutrient Berry in the World (3:59)
Shatavari - She Who Posses a Hundred Husbands plus much more.. (2:30)
Shilajit for Fertility (1:59)
Licorice - pros and cons of use (4:07)
Tasting with Monica-Jean - Licorice, Amla, and Ashwaganda (3:22)
Adaptogens from the Americas
Intro to American Adaptogens - Rules of Adaptogens (0:53)
Meet the Adaptogens: Nettle, Rhodiola, Maca, Turkey Tail, Thistle, He Shou Wu, Whey (3:18)
Rhodiola - A World Available Plant (3:02)
Maca - the Superstar or a Sad Story? (1:48)
He Shou Wu - Fo Ti plant - polygonum / buckwheat family (4:06)
Whey Nutrition Secret / Using Adaptogens in Your Life / Nourishing Infusions (3:52)
Linden Nourishing Herbal Infusion (2:11)
A Tasting with Monica-Jean - Rhodiola / Maca / Sumac (1:49)
Conclusion of Adaptogenic Herbs Course plus Plan of Action
In Review - How to Prepare and Use Adaptogenic Herbs (1:59)
Using Adaptogens on a Daily Basis - Life Plan of Action Video (3:06)
Using Adaptogens - Your Plan of Action PDF
Bonus Content - Making Nourishing Herbal Infusions
Stinging Nettle Infusions (2:10)
Stinging Nettle Leaf infusion with Susun Weed and Monica-Jean (3:50)
Herbal Infusion Basics Part One (1:55)
Herbal Infusion Basics Part Two (2:09)
Herbal Infusion Basics - Part Three (2:46)
Your Instructor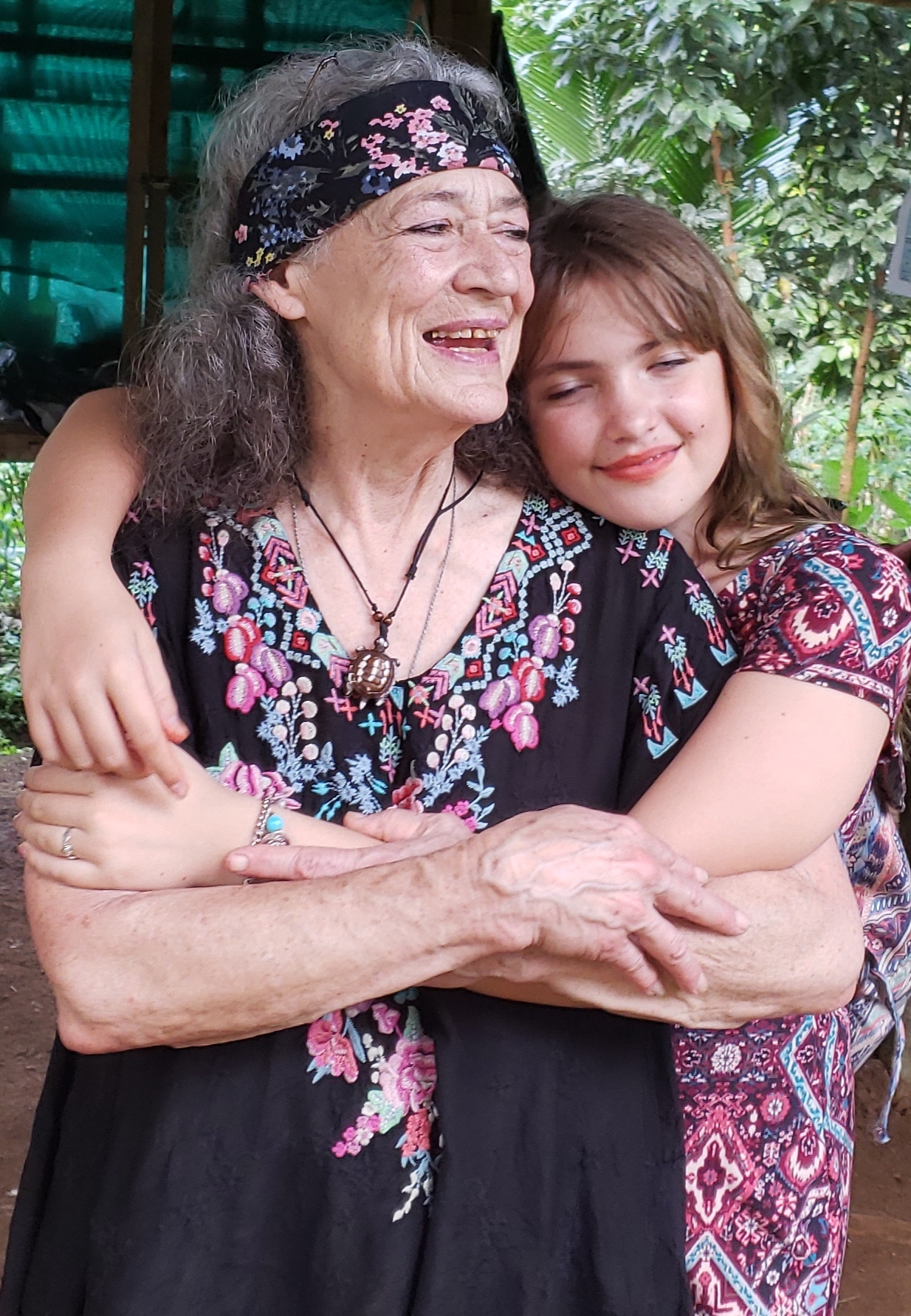 Susun Weed is loved and honored for her work in women's health and herbal medicine. She is the author of the Wise Woman Herbal Series, offering simple, safe alternative, complementary medicines. She directs the working of the Wise Woman Center, is a High Priestess of Dianic Wicca, and has been inducted as a Peace Elder. Susun uses her encyclopedic knowledge of herbs and health in her service of all women.
Ms. Weed is the author of the Wise Woman Herbal Series, with six books in print (Wise Woman Herbal for the Childbearing Year; Healing Wise; New Menopausal Years, the Wise Woman Way; Breast Cancer? Breast Health! the Wise Woman Way, Down There Sexual and Reproductive Health the Wise Woman Way, and Abundantly Well). Find her books at www.wisewomanbookshop.com or at your favorite bookseller...Susun offers mentorship opportunities at www.wisewomanmentor.com and hosts a weekly radio show at http://www.blogtalkradio.com/susunweed where you can call in and ask her health questions.
Learn more at www.susunweed.com/SusunWeed.htm

Frequently Asked Questions
When does the course start and finish?
The course starts now and never ends! It is a completely self-paced online course - you decide when you start and when you finish.
How long do I have access to the course?
How does lifetime access sound? After enrolling, you have unlimited access to this course for as long as you like - across any and all devices you own.
What if I am unhappy with the course?
We would never want you to be unhappy! If you are unsatisfied with your purchase, contact us in the first 30 days and we will give you a full refund.